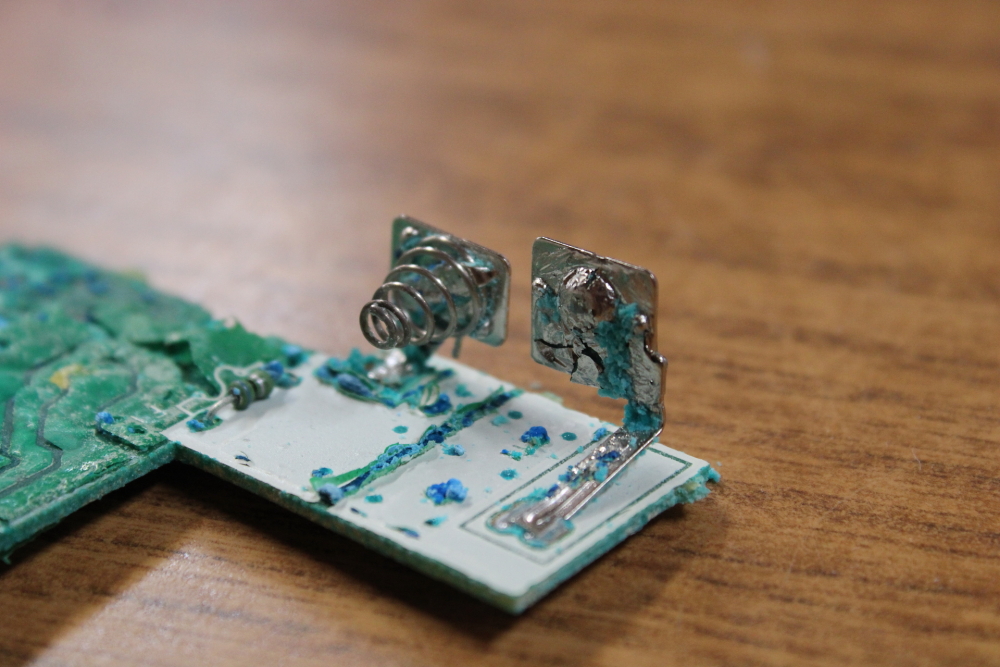 Why you need to remove your batteries
Hello Everybody, Michael here!
Today, I was cleaning some Nintendo 64 Memory Cards, Rumble Packs, and Transfer Packs, and came across this beautiful little thing. This is a Rumble Pack for the Nintendo 64, or it used to be.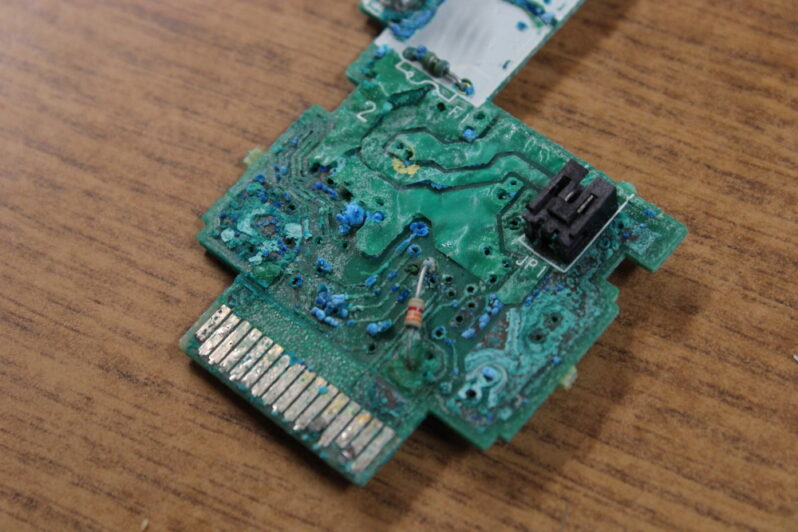 This is what can happen if you leave your batteries in your device for a prolong period of time. We have probably all seen corroded batteries, but for the battery corrosion to seep its way up to the circuit board and onto the contacts (and peeling the contacts up), it is a whole new level of corrosion.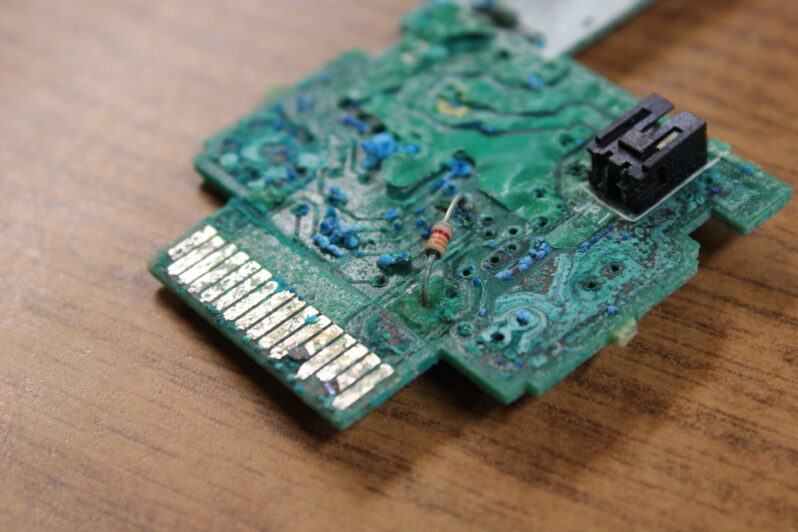 Simple cleaning this will not fix the corrosion, this unfortunately is not able to be saved.
Remember, if you are not going to be playing for a prolonged period of time, make sure to take your batteries out of your devices. Retro video games are our friends and we need to take care of them.