This is what we do everyday!! Restoration
Hi Retro Game Lovers,
This is Shuei from Retro Games Japan.
In our office in Kremmling Colorado, we clean and refurbish old video games every day.
We carefully inspect, clean, repair, restore, refurbish before list on our online store.  Some games are over 30 years old and we try to take good care of the old lost treasures.
Our goal always has been "to provide the best possible quality items in fair price". 
To achieve our goal we clean a lot of dirty video games.
Sometimes we encounter games and game consoles that are very dirty, literally DIRT-y.
I want to show you an example of before and after cleaning what we do.
We worked on many Sega Saturn consoles today and this one console was one of them. 
Please take a look of before and after photos.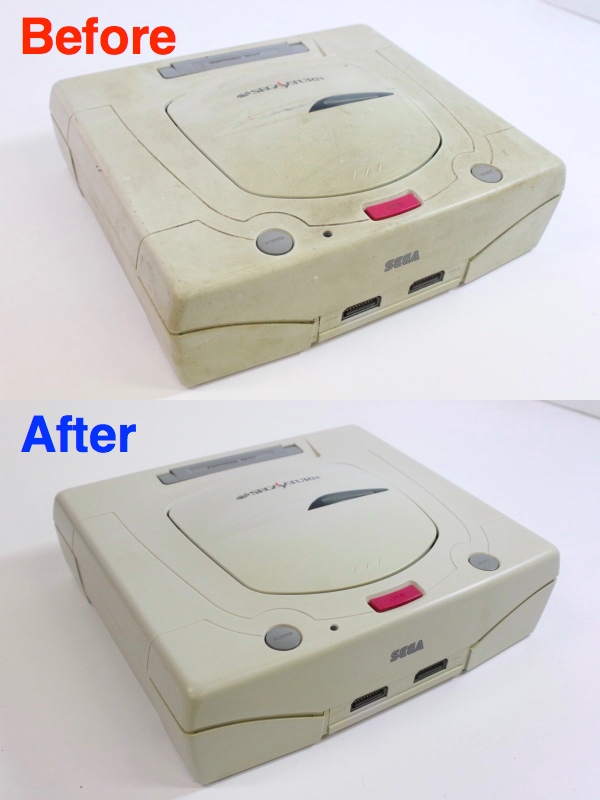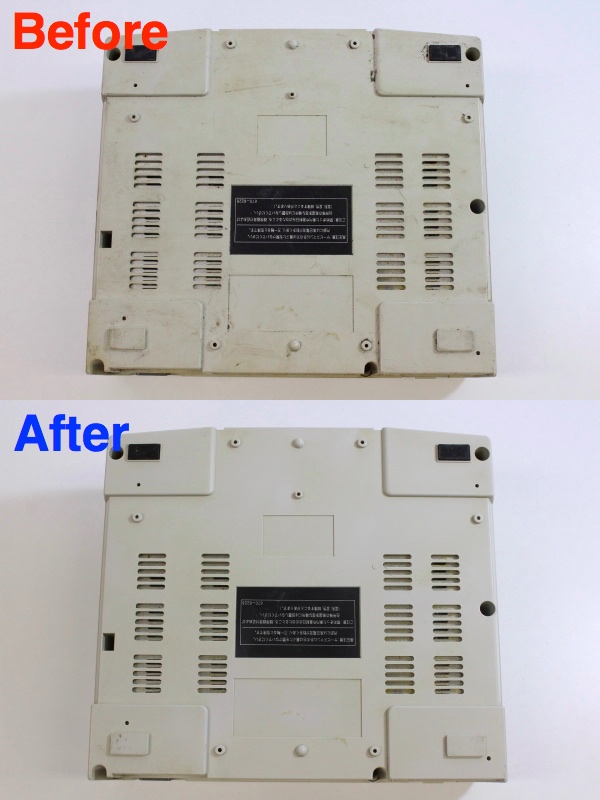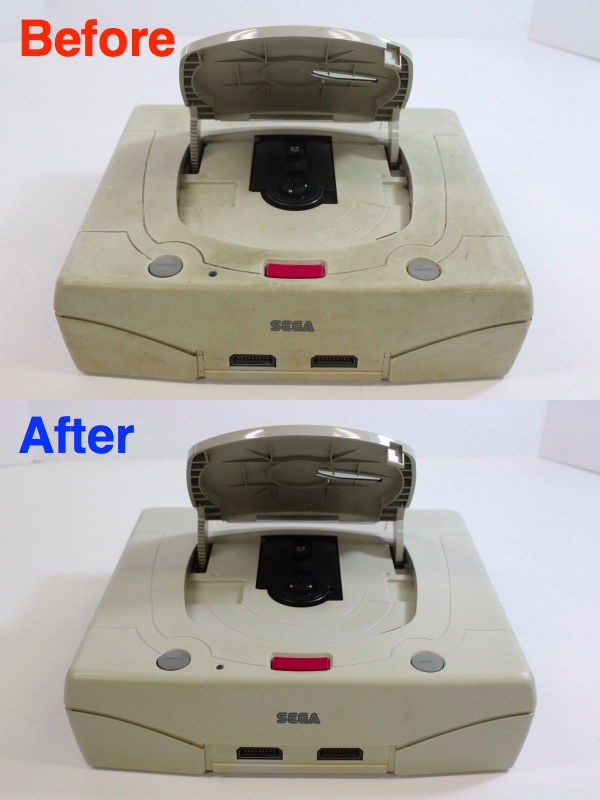 This console was extremely dirty.
First thing we did was testing the console.
We test everything possible such as video, audio, laser, controller ports, and cartridge slot.
Luckily, this console was still in working condition despite of the dirty look.
So we just open the console to dust off inside and moved on to next step.
Next step was cleaning the outside of the console.
We mainly use magic eraser and water to clean the console.
Thanks to my hard working staff, now console is very clean and shiny.
After cleaning, we let it sit for at least 5 hours to let it dry, then we test the console again to make sure everything is in working condition.
Then finally we take photos and upload on to our online store.
We even test the console right before it ships out.
This is what we do everyday in our office.
We do feel very proud that we can bring life back to those retro games and consoles otherwise end up in landfill.
Thank you very much for supporting Retro Games Japan!!