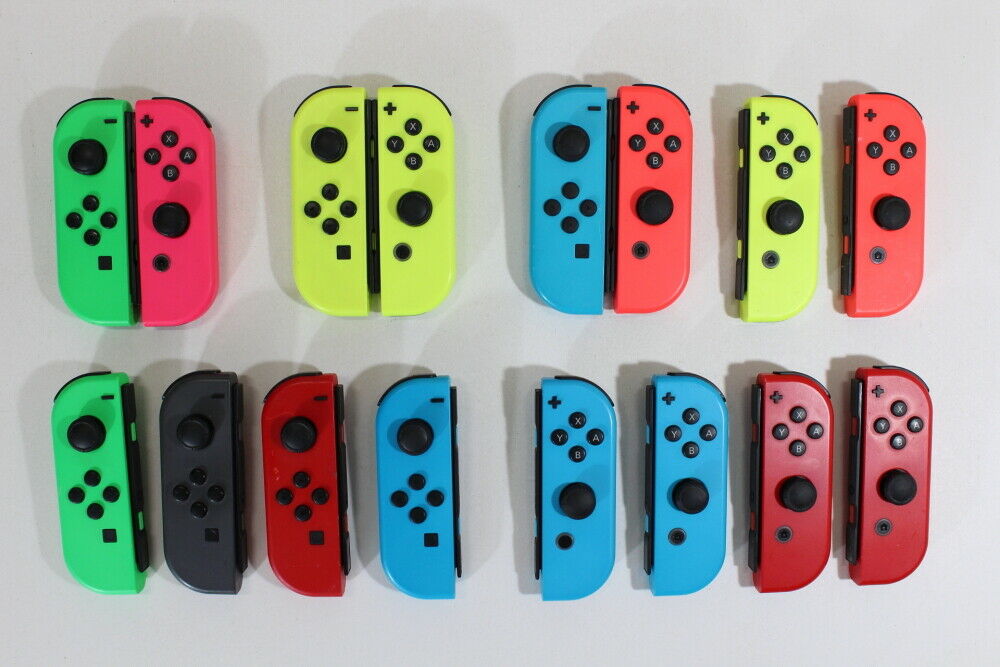 Hello everybody! Michael here!
Over the weekend I was super lucky and was able to get a pair of Legend of Zelda: Skyward Sword HD Remake Joy Cons ordered, those bad boys are super hard to get a hold of, early birthday present for me! Do I open them, or just add them to my ever growing collection of unopened gaming junk I have (I'm not a hoarder, I'm a collector…)? Either way, I am really excited and will be ecstatic when they arrive in a few days.
Where I am going with this, we have some Nintendo Joy Cons for sale on eBay! Cleaned, tested, and occasionally fixed, by me! I found some cool and/or interesting ones, a set of Mario Joy Cons that have seen quite a bit of love, a set of Splatoon 2 Joy Cons that have Fortnight stickers on them, and a few botched home fixes from the previous owners (I've been there before, so I know the feeling lol). After seeing all the different colors, I want to get a custom shell of the Splatoon Pink so I can have my Switch and my two Joy Cons neon Pink, but I would have to replace my Atomic Purple, Pikichu surfin' shell. Tough call.
Which color, or pair, is your favorite?
Stay tuned because we will be listing another bath here soon!