What does Condition rating mean?
You notice every item has rating of something like "New", "Like New", "A", "B", "C", "D".
Here is simple breakdown of those ratings.
New = New
Like New / S = Like New
A = Very Good
B = Good
C = Acceptable / Fair
Here is more details of ratings.
New Condition
This means brand new item.
Like New Condition
This is like new mint condition.  Usually with box, manual and all accessories are included with no sign of use or discoloration.
A Condition
This is a very common condition of items that we sell.  Clean cart or console with no to slight discoloration.
Example photos are


B Condition
This is also very common condition for our store.  In this condition, slight to moderate discolorations, cosmetic wears, and/or label wears may exist.
No writing exists for this condition.
Examples are
1 Label color may be faded a little
2 Discoloration may exist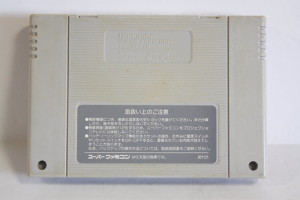 3 Label may be peeled
C Condition
In this condition, moderate to strong discoloration, sign of heavy use, torn label, dirty spots, and/or writing may exist.
We recommend this condition for gamers who just want to play games.
Examples are
1 Strong discoloration may exist.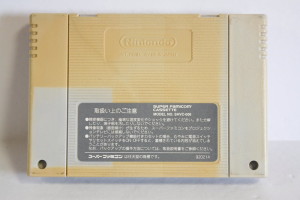 2 Label may be torn.
3 Writing may exist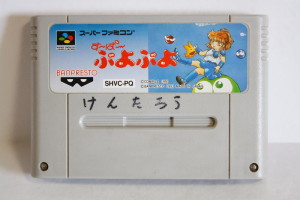 Everything is playable
Yes. Some of those retro games are very old.  But we test and clean every single game so that it will work when you receive it.
In case your item doesn't work, please let us know within 14 days of arrival.  We will take full responsibility on non playable games or consoles.
Exception: We test our games on original consoles and we do not test them on emulators like RetroN system.  Some games are not playable on those emulators because they are not registered.  In this case, we can't be responsible.
Exception
We do sell items that may not work at arrival such as "JUNK" or "For Parts". Those items are listed AS IS and mainly for people who want to get item in highly discounted price and also who can repair by yourself. Sometimes we have excessive amount of inventory that we just need to sell them for people in needs. Those items are sold AS IS and not eligible for return.  Please don't hate us…
Backup Battery
A lot of games in Nintendo, Super Nintendo and Nintendo 64, you can save your game datas or highscores.  This is because game cartridge itself has a backup battery (Lithium Ion Battery) inside.  When the battery runs out, this saving function won't work any more.
If you have third party console like Hyperkin RetroN 5, you can play and save without using backup battery. So it doesn't matter whether backup battery is dead or not.  However, if you only have original console, having backup battery is very important to play and enjoy the game.
We do not guarantee the function of the backup battery since those games can be 10 ~ 20 years old.
Replacing backup battery is not so difficult and you can find a lot of simple instruction videos on youtube.