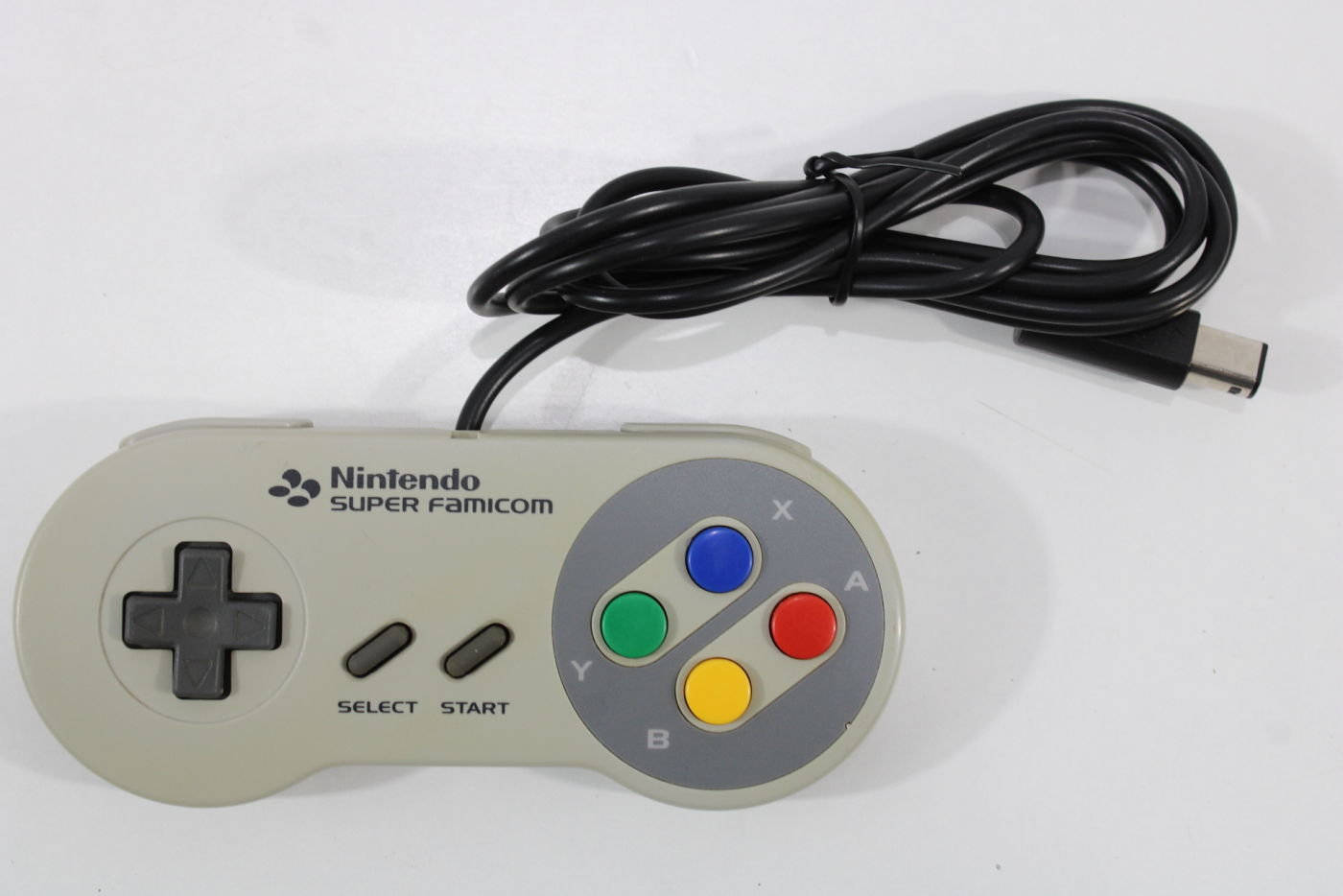 Nintendo Super Famicom Style Digital Controller Pad for Nintendo Gamecube Switch Discolored SFC GCN (B)
$44.99
6 in stock
Description
Nintendo Super Famicom Style Digital Controller Pad for Nintendo GameCube, Wii, Wii U, Switch Console.
This controller was originally for Super Famicom/Super Nintendo console. We added a mod chip and GameCube cable and modded to play on Nintendo GameCube, Nintendo Wii console, and Nintendo Wii U  and Nintendo Switch console (with an adapter).  This controller is best for playing Gameboy games with Gameboy Player Adapter and SFC/SNES classic games on newer Nintendo console.
You can use this controller for Nintendo Switch console with a GameCube controller adapter. When you do this, you basically need another controller handy to exit a game or using select button.
Button mapping is below.
When connecting to GameCube console:
D pad = D pad
Select = Z button
Start = Start
A = A
B = B
X = X
Y = Y
L = L
R = R
When connecting to Switch console:
D pad = D pad
Select = ZL button
Start = + Button
A = A
B = B
X = X
Y = Y
L = L
R = R
You can use this for both US and Japanese consoles.
It will work on both US and Japanese / Gamecube and Wii console.
Condition: B. It may show minor cosmetic wears and/or slight discoloration.
Cleaned and Tested. Cleaned and tested. It is in good working condition.  
Additional information
| | |
| --- | --- |
| Weight | 10 oz |
| Dimensions | 9 × 5 × 3 in |
| Consoles / Games / Accessories | |